There's no time to rest in Flamboygen, a new robot-fighting action game available on iOS.
Each level is a wild gauntlet of traps, deadly gaps, and relentless machines, as you dodge, flee, fight back to earn a high score. But you have neither gun nor blade at your disposal; the environment is your arsenal, forcing you to use objects in the world to stun and explode the overwhelming robotic threat.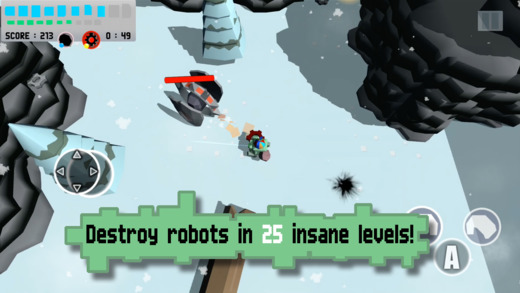 You'll need to fling rocks, wrenches, and more while jumping over lasers and rolling around saw blades. Perform skillfully and you can share your impressive skills through replays.
Flamboygen
can be purchased for
£2.99 / $2.99
on the App Store.