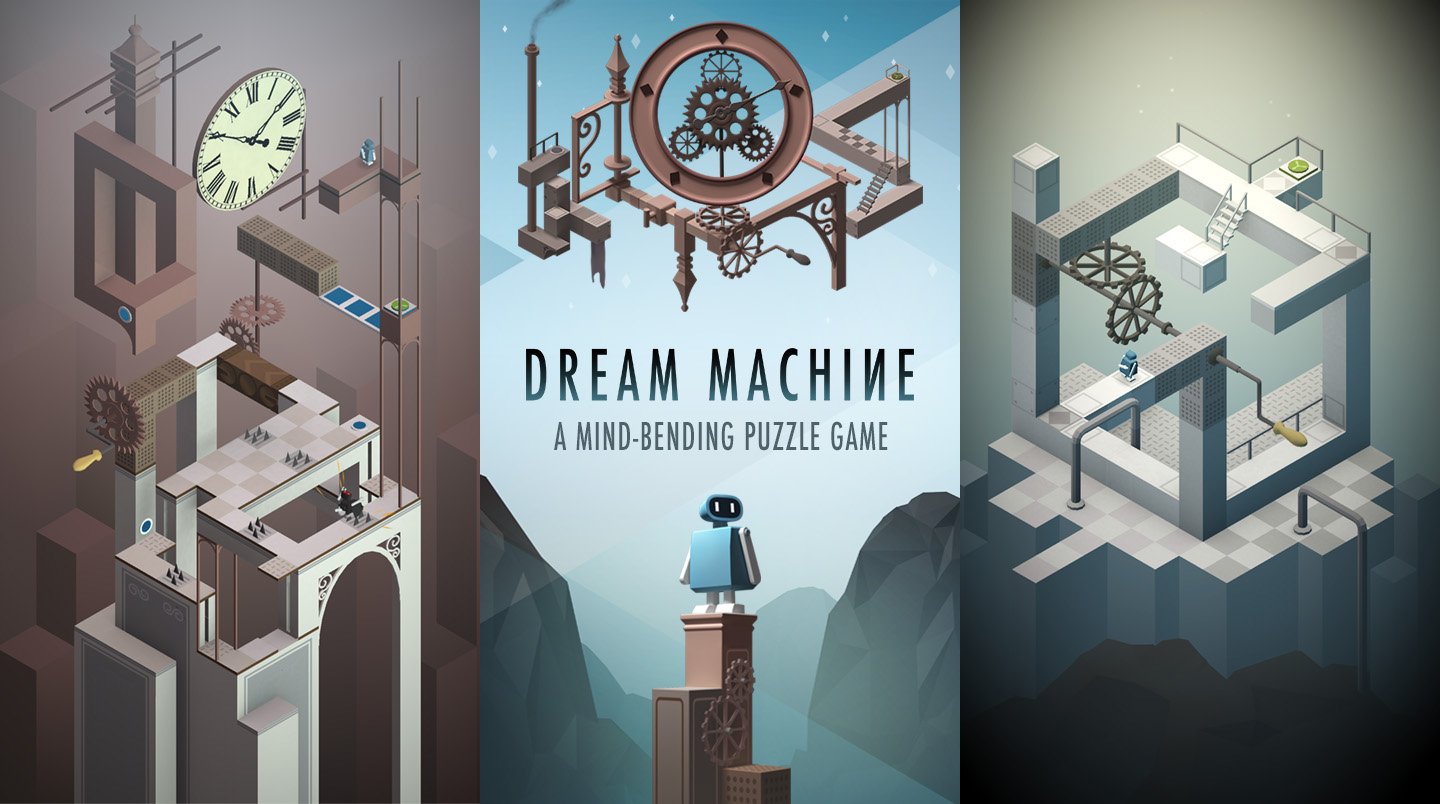 Dream Machine follows a small wind-up robot as he navigates perspective-twisting levels filled with deadly traps and puzzles, out now for iOS.
While Dream Machine certainly brings to mind Monument Valley, the gameplay is quite different from Ustwo's puzzler. Your robot automatically walks forwards, and you have to stop its movement or reverse directions to evade a varied array of hazards.
You'll need to avoid crushing presses, red-hot fan blades, electrified platforms, and even bosses. Besides guiding the robot, you also must turn and twist parts of the level to move through the impossible architecture.
Perhaps one of the most interesting aspects of Dream Machine is its steampunk aesthetic, as you see gears and cogs turning the levels with each twist of a knob.
Dream Machine is currently available for a launch sale price of £0.79 / $0.99.