Upcoming
Sci-fi adventure Heaven's Vault is Inkle's next, and biggest, project
Sail up a starlight river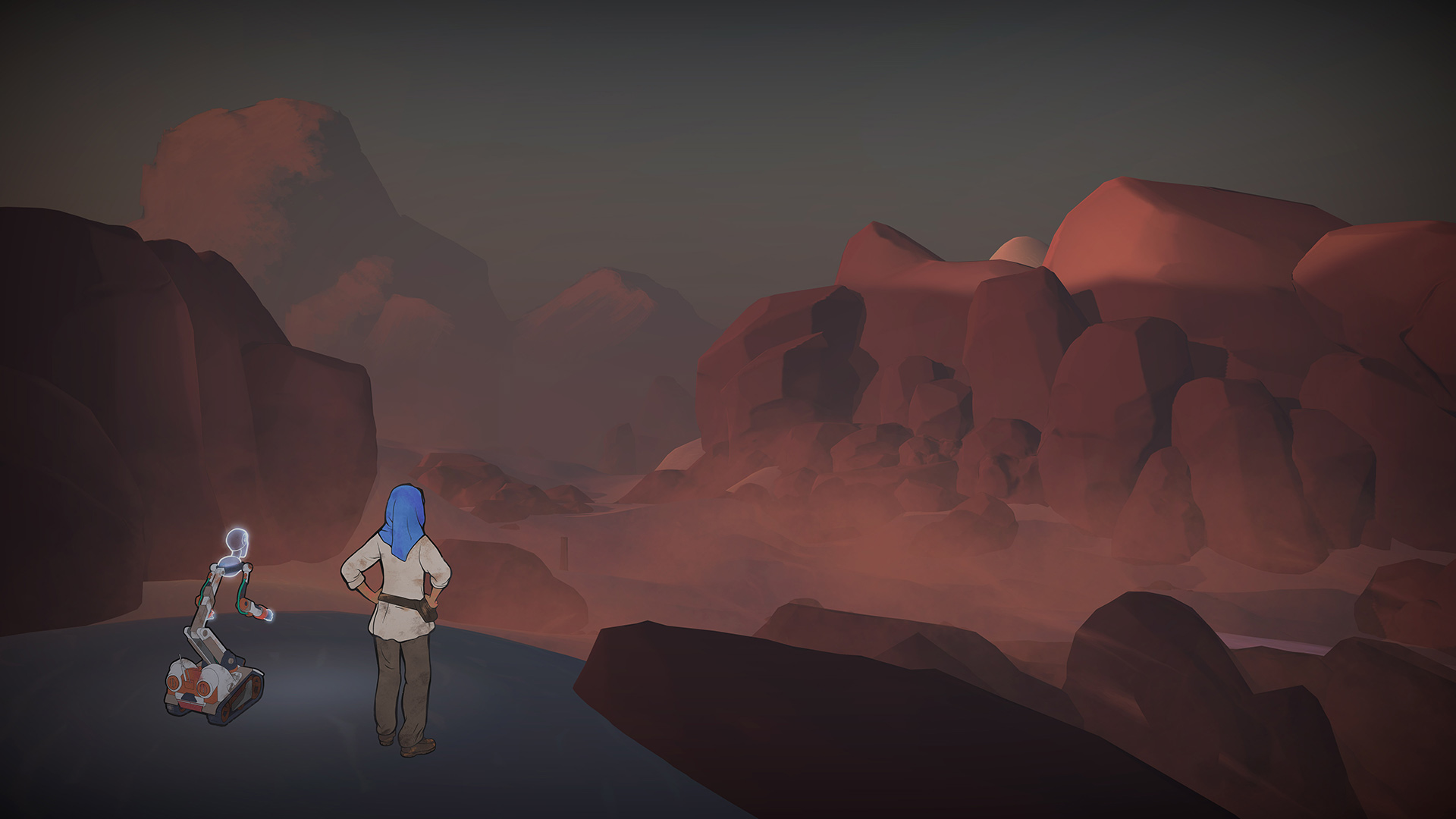 With their adaptations of Sorcery and 80 Days, Inkle reimagined and reinvented the digital gamebook. Now freed from the limits of pre-existing works, their next project looks to take the player through a futuristic world of ancient ruins and long-lost civilization.
Heaven's Vault is set among the Nebula, a web of starlight rivers connecting distant moons. You guide exploring duo Aliya "El" Elasra and the robotic Six, as they travel these otherworldly landscapes to learn the secrets of the Ancients that constructed the Nebulas.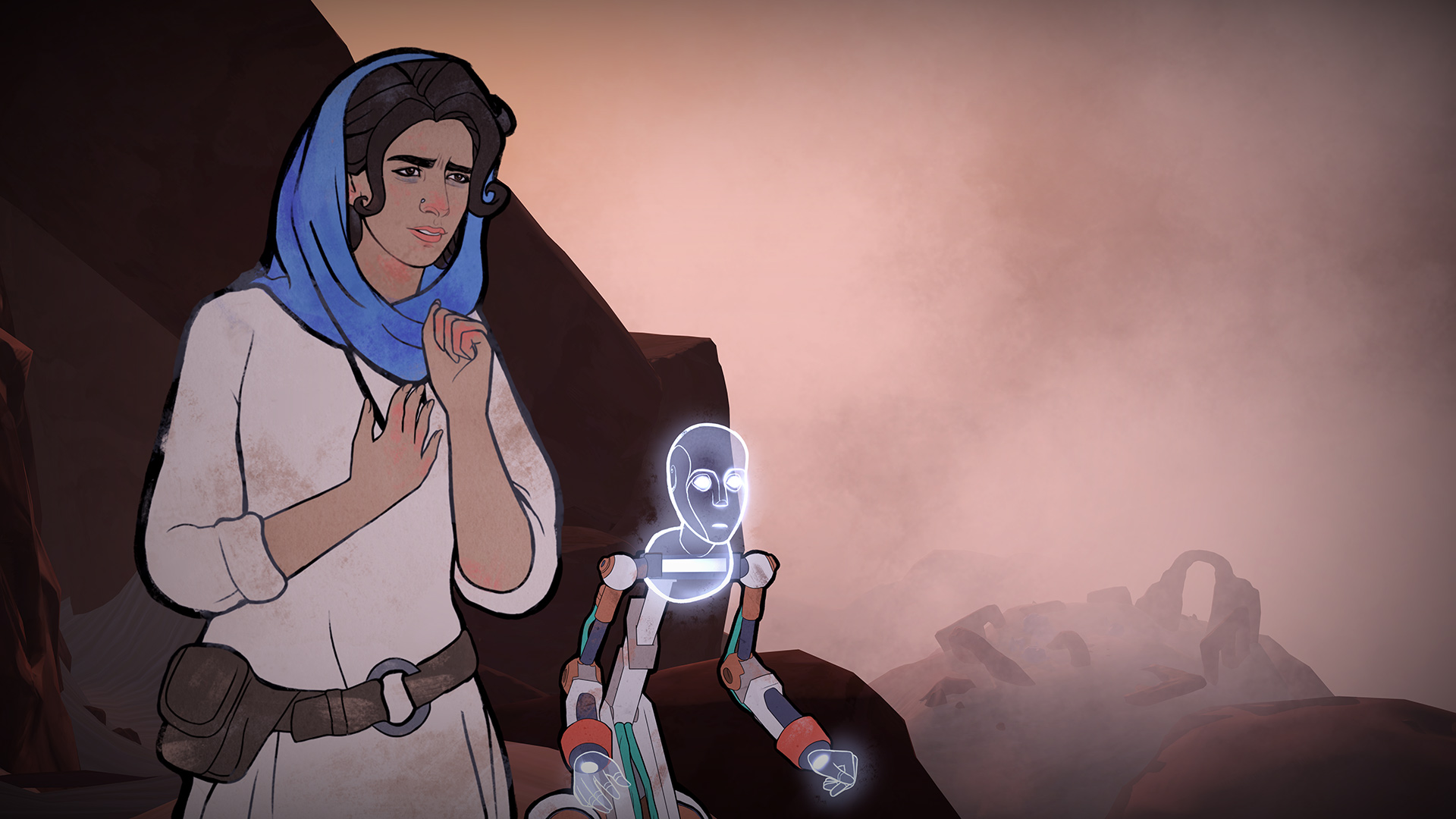 Seeming to build off the more freeform structures of Sorcery 3 and 80 Days, Heaven's Vault lets the player travel freely through an open world filled with myriad characters and distance places. Hand-drawn art will bring these worlds to life as you choose your own path, combining 2D characters with 3D environments in a style similar to a graphic novel.
Explore the depths of Nebulas, learn how to translate the language of the Ancients, "be a thief, an explorer, a detective, a seeker, a saviour, a rogue." Heaven's Vault promises an expansive and varied adventure driven by your choices.
Heaven's Vault
will be releasing on mobile, PC, and consoles. There's no release date yet, but you can learn more on the
game's site
and
Inkle's blog post
.