Upcoming
Sci-fi shooter Rogue Trooper Redux is headed to Nintendo Switch on October 17th
Feeling blue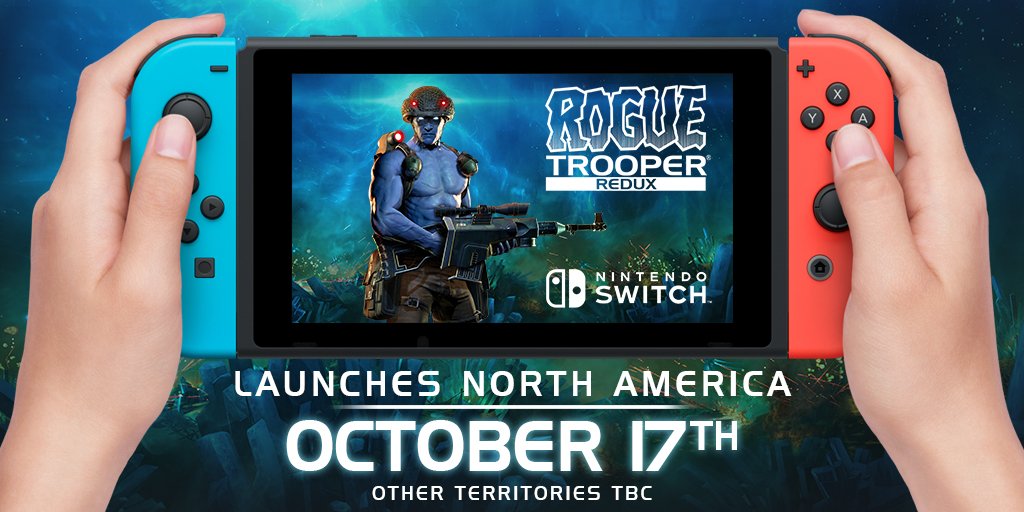 The remastered version of the PS2/Xbox-era sci-fi shooter Rogue Trooper is slated to release on Switch next week
An adaptation of the titular comic, Rogue Trooper Redux put you in the boots of the last genetically modified Trooper, seeking revenge among a fierce war on the toxic Nu Earth. Blue skinned and able to endure the toxic atmosphere, you fight enemies on both sides of the conflict, using your gear and skills to flank, distract, stealth kill, and shoot throughout the story campaign and co-op modes.
Your gun, helmet, and backpack are imbued with the personality of your slaughtered comrades, granting each piece of gear with unique abilities: modifications and sentry turret mode for guns, hologram decoy from your helmet, and more.
Rogue Trooper Redux will be available for £19.82/$24.78 on Switch, Steam, and consoles when it releases on October 17th.