Upcoming
Hexachains is an minimalist many-sided take on Tetris coming to iOS and Android
Six sides to be precise
Tetris
is tricky enough while dealing with shapes merely descending from above.
Hexachains
thinks otherwise; in this puzzler in development for iOS and Android, you must match shapes encroaching from multiple angles.
In the center of the screen lies a single hexagonal shape, waiting to catch incoming colored hexagons to add to its structure. Matching like colors clear than from the grid, a task made more challenging due to the multiple angles to watch and unusual shape.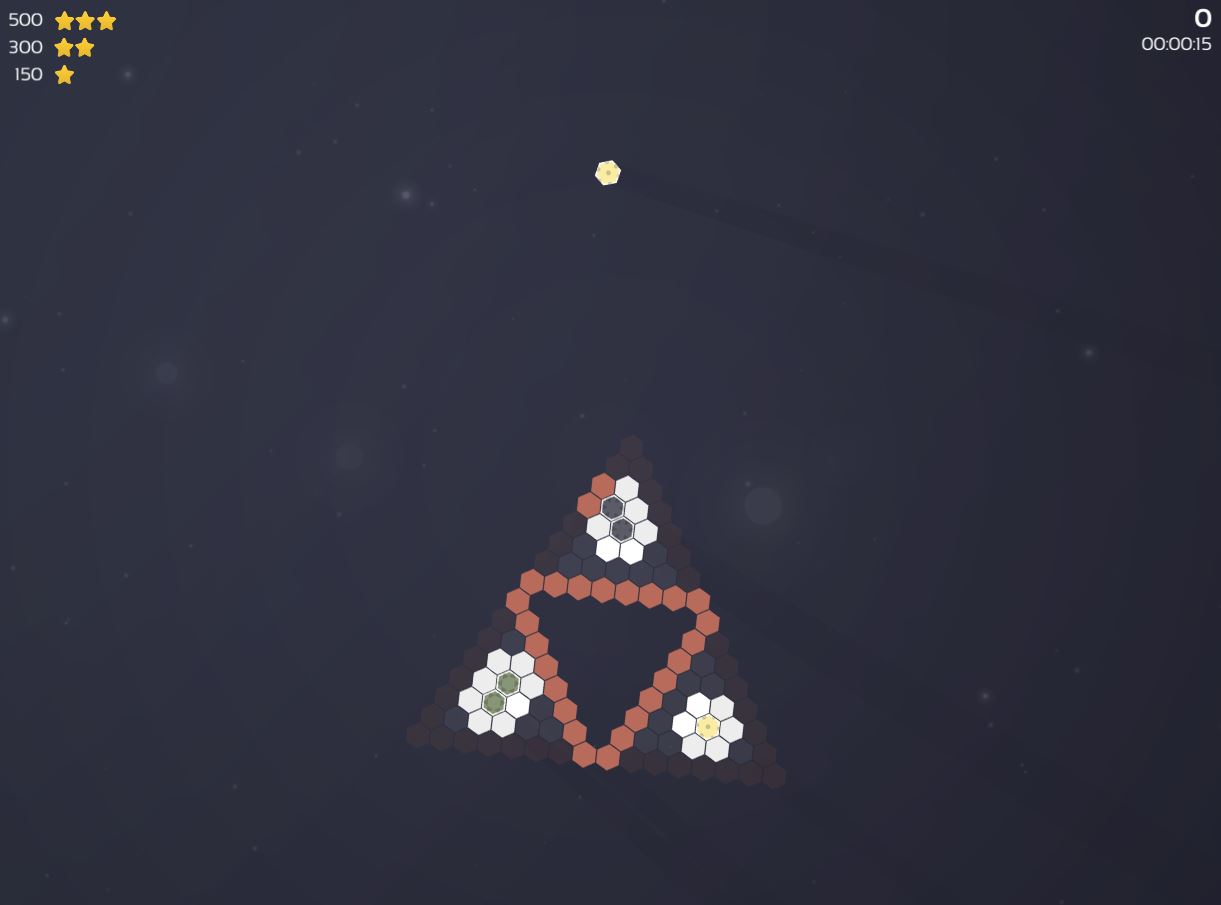 Rotating the center shape lets you meticulously catch shapes and set up high-scoring combos; Hexachains expands on this mechanics with its unique stage designs, each of its 15 levels featuring a different hexagonal structure that requires different strategies.
Hexachains is still in development for mobile, with no release date at the moment, but you can purchase and play the game on PC.