New Releases
Explode blocks and expand in shooter-puzzler hybrid Evergrow, out now on iOS
Square-cube law
Evergrow
is an interesting chimera of a game - part matching puzzler, part shooter, part fast-paced arcade evasion - and it's available now on the App Store.
As a special blocky lifeform, you must survive the void in each level, grabbing blocks of the same color to add to your core and grow into larger squares. Other colored blocks, mines, and other hazards all threaten your exponential growth.
However, you're not defenseless. Special blocks grant powerful abilities, from quickly growing your square to protecting a limited area with a temporary shield.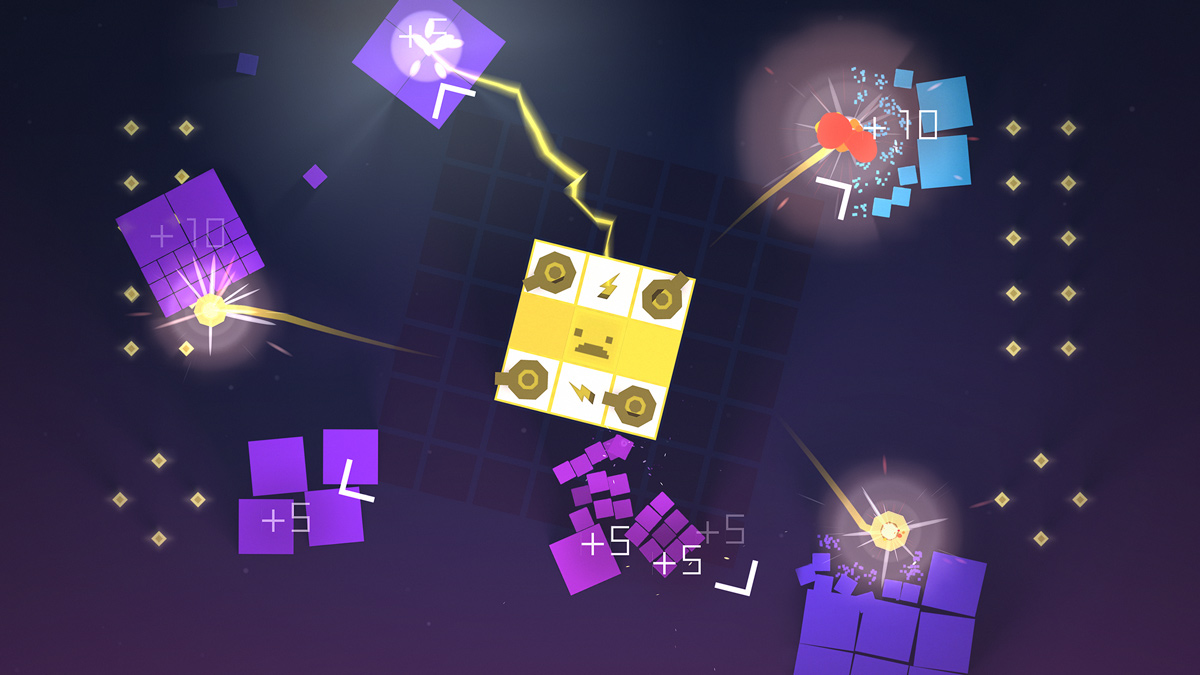 Combine those blocks with offensive ones that unleash lightning and projectives at incoming dangers, and you transform your blocky shape into a heavily-armed tank floating through space. New threats, rapid waves of deadly blocks, and challenging additional objectives keep the action varied in later levels.
You can purchase Evergrow for £2.99 / $2.99 on iPad and iPhone.