Upcoming
Ready your hook and shield in Enyo, a tactical roguelike from the creators of Card Crawl
The hook is mightier than the sword
Enyo is an upcoming Hoplite-inspired roguelike from Tiny Touch Tales (of Card Crawl and upcoming Card Thief fame), coming soon to iOS and Android.
Expanded from a recent game jam entry, Enyo revolves around a hero in desperate tactical combat using only your shield and grappling hook to survive. Those tools prove quite versatile, allowing you to manipulate enemies into traps and hazards.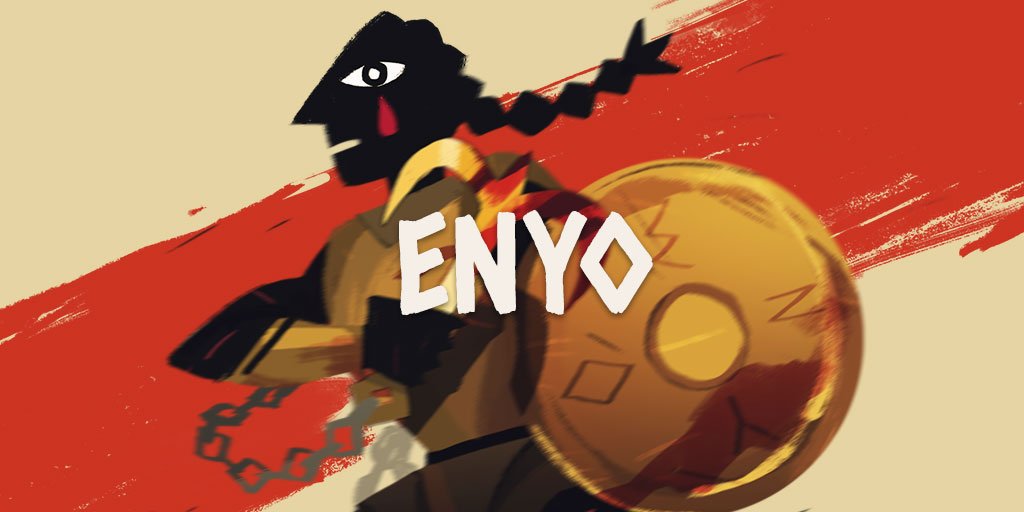 Lava and spikes become tools to drag enemies into, and bomb throwing foes act as an inadvertent weapon as you pull other creatures into the blast radius of their explosives.
Your shield compliments your hook, letting you push enemies and other objects away.
Enyo is currently in beta-testing for iOS and Android; we'll share more details with you as the game nears release. You can find the original game jam version Hook & Shield here.