In Skyknights, you must battle fierce golems in tactical battles, solving combat puzzles when the game releases on Android later this year.
Set across the deserts and woodlands of the aerial kingdom, Skyknights revolves around a a blend of real-time strategy and battle-focused puzzles. Each battlefield is a floating patchwork of different paths, tiles, and bases, offering a wide variety of challenging scenarios based on your forces and the threats present.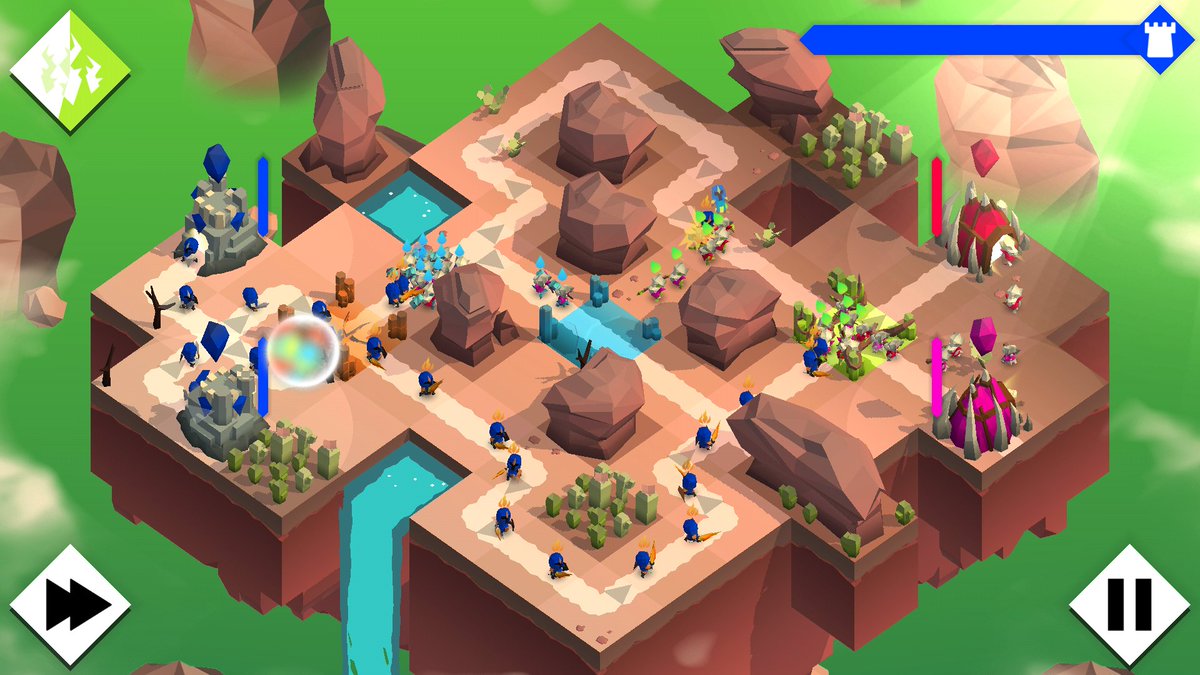 Your path through a stage will be the most crucial aspect, as different terrain will influence what weapons your troops use, while powerful spells such as the meteor strike will give you a momentary advantage over your enemies.
Skyknights currently has a in-development beta available on Google Play. There's no release timeframe at the moment for the final release.