Sale
Silver Award-winning strategy game Warhammer 40,000: Deathwatch goes free for the first time
'Hammer time
If you're looking for turn-based squad-based strategy, honorable soldiers in hulking suits of armor, and scythe-clawed alien horrors, Rodeo Games'
Warhammer 40,000: Deathwatch - Tyranid Invasion
is now on sale for free.
Much like their Hunters series, Deathwatch has you moving heavily-armed space marines through enemy-filled maps, equipping powerful weapons, and unleashing chainswords and plasma bolts on tyranid hordes.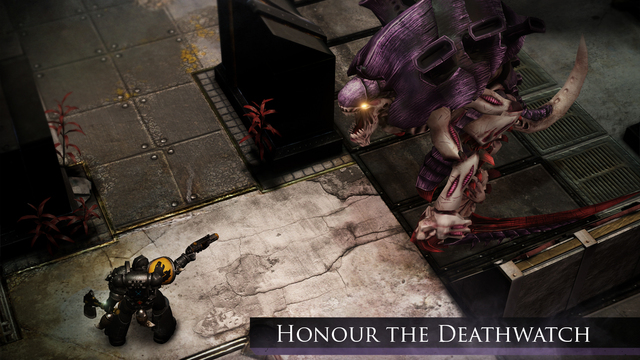 We gave Deathwatch a Silver Award last year, praising its tactical depth and tense encounters against overwhelming odds.
This sale comes days after the sad news that Rodeo Games has disbanded in the wake of Deathwatch failing to meet sale expectations.
You can download Warhammer 40,000: Deathwatch - Tyranid Invasion for free on iPad and iPhone.