A Boy and His Blob is a cute and challenging puzzle platformer arriving on the PS Vita and Steam very soon.
Originally released on the NES in 1989 then remade in 2009 for Wii, A Boy and His Blob follows...well, a boy and his titular shape-shifting blob as they free Blobolonia from the clutches of an evil emperor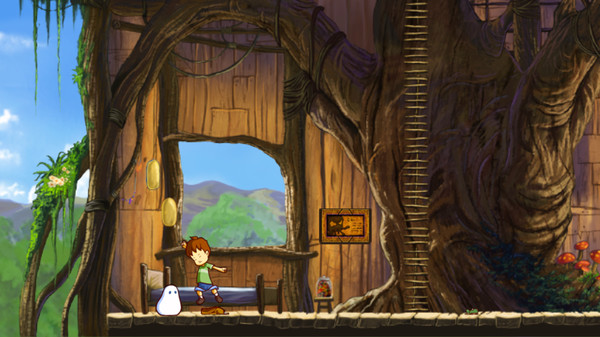 While dangerous traps and deadly enemies threaten you in each level, the blob is your greatest tool; using special jellybeans, you can make the blob form into a variety of different tools.
The trampoline lets you jump higher. The cannon blasts you across gaps. You can turn the blob into a rocket, mech suit, and shield, among other abilities.
Figuring how and when to your blob's forms are the key to solving the puzzles and defeating enemies in each level.
But the most important thing about A Boy and His Blob is that it has a dedicated hug button.
A Boy and His Blob is slated to release on PS Vita and Steam on January 19th.