Upcoming
High-speed racing and Greek mythology merge when The Next Penelope releases on Nintendo Switch
Launching on December 21st
Transplanting the classic Odyssey to a far future,
The Next Penelope
pits your racer against other suitors and massive bosses, in your quest to find your lost husband, in this genre hybrid coming to Nintendo Switch on the 21st.
As you travel across the world of 3044, your skilled hero must engage in challenging races and other missions to progress closer to the lost Odysseus. The races take inspiration from games like Wipeout, making speed boosts and using special powers key in finishing first.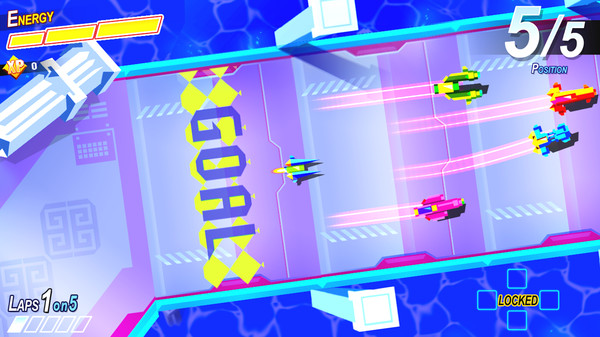 With each race won and boss defeated, you unlock new abilities, from a grapple hook to a short range teleport, that can be used both in races or against enemies in fast-paced shmup sections.
Outside of the campaign, you can challenge friends in four-player local multiplayer.
The Next Penelope
will cost $12.99 when it releases on December 21st.