Upcoming
Cyberpunk adventure game Read Only Memories is coming to PS Vita
Welcome to the future
Read Only Memories
is an old-school adventure game set in a retro-futuristic cyberpunk world, heading to PS Vita and PS4.
Kickstarted in 2013, you follow the story of a journalist in Neo-San Francisco working with an intelligent robot named Turing.
With your robot partner, you'll need to explore the city, interact with its quirky inhabitants, and solve puzzles as you search for a missing scientist.
Read Only Memories focuses less on combining items and more on branching dialogue and interacting with the world's technology.
One example is hacking into a street grid to redirect a cab back to your location.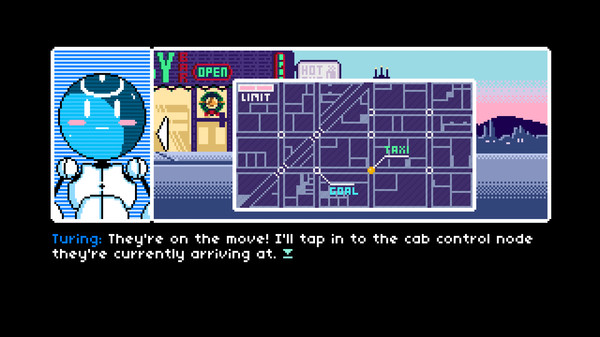 Read Only Memories will be releasing on PS Vita and PS4, and is currently available on Steam. There's no release date yet, but we'll let you know as more information becomes available.