Update
Surf through futuristic cityscapes and desert canyons in the latest Power Hover update
Board master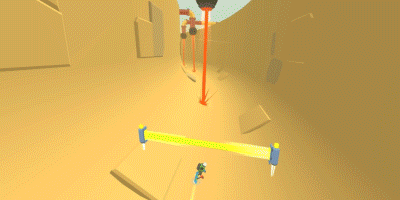 Power Hover has grown extensively since its release late last year, and now the fast-paced hover-boarder is even bigger, gaining six new levels and other additions in a major new update.
This update introduces a new chapter to slide and leap through, featuring six varied stages that span deserts, cities, pipes, and more, as well as an additional endless boss level.
You'll also find new achievements to earn, an improved menu screen, and Power Hover stickers for iMessages.
Power Hover can be purchased for £2.29 / $2.99 on the App Store. The update will arrive on Android soon.