Revealed on Twitter earlier today, the infamously hard and critically acclaimed platformer Super Meat Boy is finally coming to Switch in early 2018.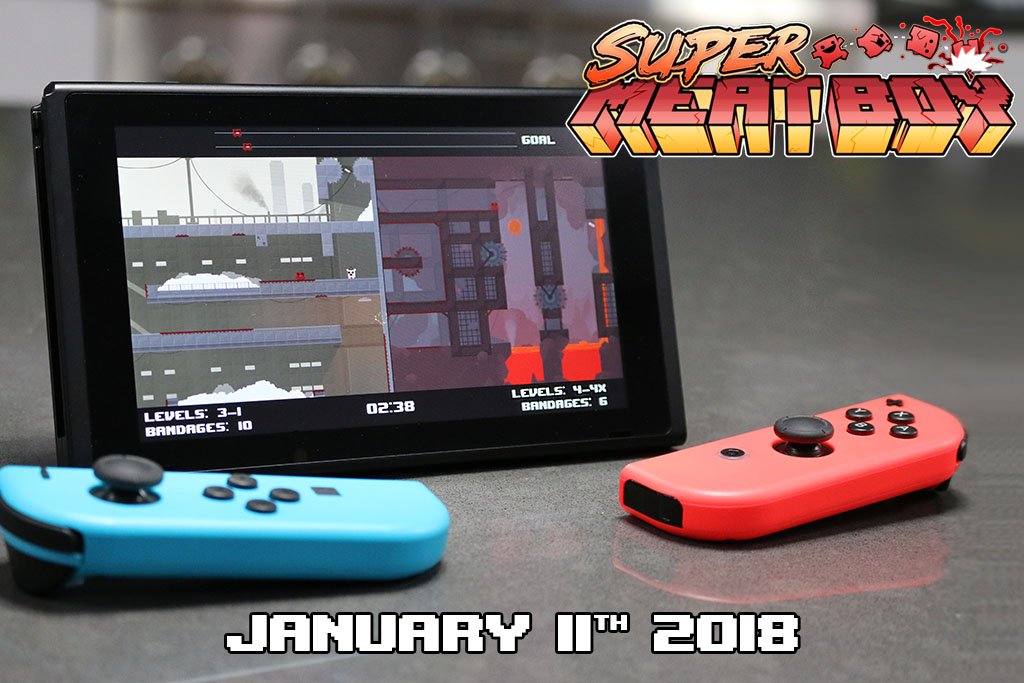 Along with a release date, the most notable addition looks to be a "race" mode that allows split-screen play on Switch.
First released in 2010, Super Meat Boy challenged you to guide its titular character (among other cameos and secret characters) through gauntlets of salt, lava, enemies, and saws. So many saws. And beneath all the tough bosses and hidden levels is a charming story of a brave hero saving his captured girlfriend.
We'll have more details on Super Meat Boy's upcoming release as January 11th draws nearer.
Want more? Check out our 16 other Super Meat Boy news stories!