Frenetic visuals, even more frenetic action, and a thumping rhythmic beat behind it all are Thumper's stylish calling cards, and you'll be able to experience its unique brand of music game on your iOS device next month.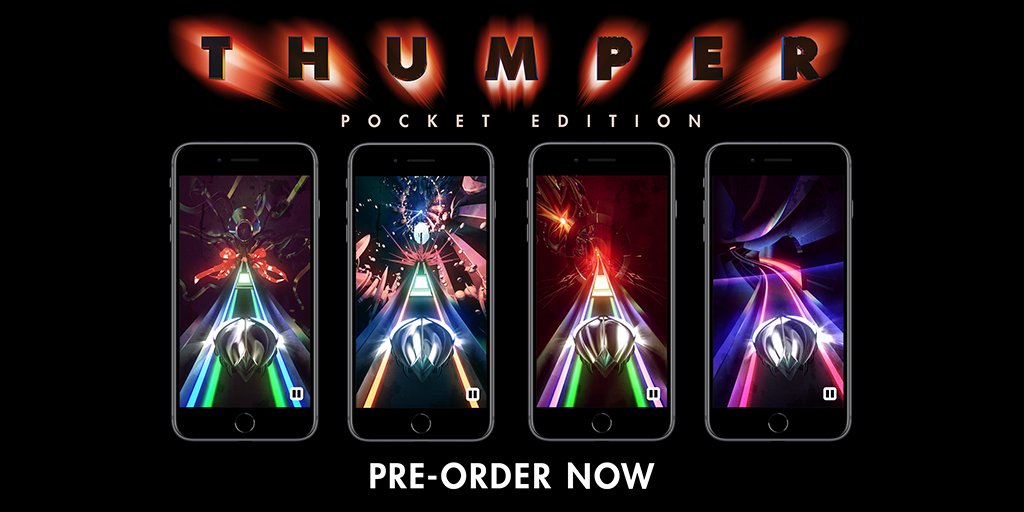 While the intense speed and challenging rhythm-driven gameplay remains the same as its console and PC brethren, this Pocket Edition lets you play Thumper with one hand in portrait on your phone.
Promising 60 FPS for its fast gameplay, Thumper unleashes your chrome beetle on nine twisting tracks besieged by metallic bosses, tapping and reacting to the beat for high scores.
Our Switch review
praised the game for its gorgeous aesthetic and smooth engaging gameplay, despite the lack of VR. You can preorder Thumper: Pocket Edition on the App Store for £4.99 / $4.99, ahead of its late January release.