Before Neon Chrome, Jydge, and Time Recoil, 10tons gave us the relentless onslaught that is Crimsonland's dual stick action; now it's bringing the game's enemy hordes and copious perks to Switch later this week
Crimsonland is divided between Quests and survival modes; the former challenges you with hand-crafted waves, gradual unlocks, and tricky objectives, while the latter floods the screen with massive waves of monster across several arena variations. In either one, you have only one goal: survive and reduce the hordes to gore with your many weapons.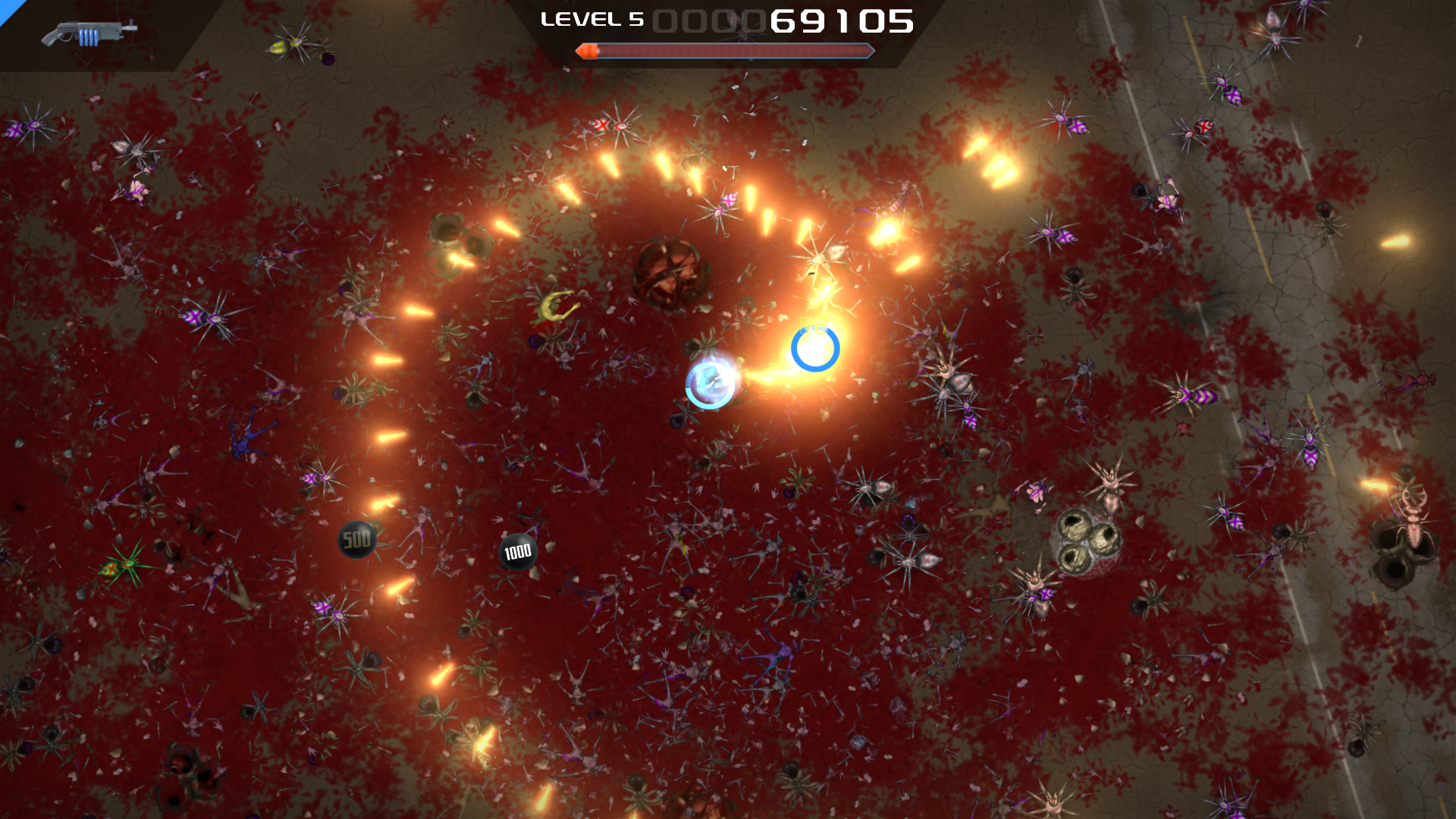 Power-ups and an arsenal of shotguns, railguns, and more are certainly useful, but enduring in survival modes requires choosing randomized perks. These can grant you upgrades like faster movement, extra ammo, experience boosts, passive improvements, or test-your-luck enhancements such as trading health for taking less damage.
You'll be able to purchase Crimsonland for £13.99 / $13.99 when it releases on November 24th.
Want more? Check out our growing collection of Crimsonland HD articles!