An isolated space station, an arsenal of guns, and unsettling atmosphere can all be found in the upcoming sci-fi shooter Hollow, currently in development for Nintendo Switch and Steam. In a tweet earlier today, the developers revealed the first footage of the game running on Switch, and plenty of shooting and creepy space terror.
Hollow places you aboard Shakhter-One, an abandoned mining vessel orbiting Jupiter. An insidious force has corrupted its interior, an evil that leaves mutated beasts in its wake and threatens your sanity.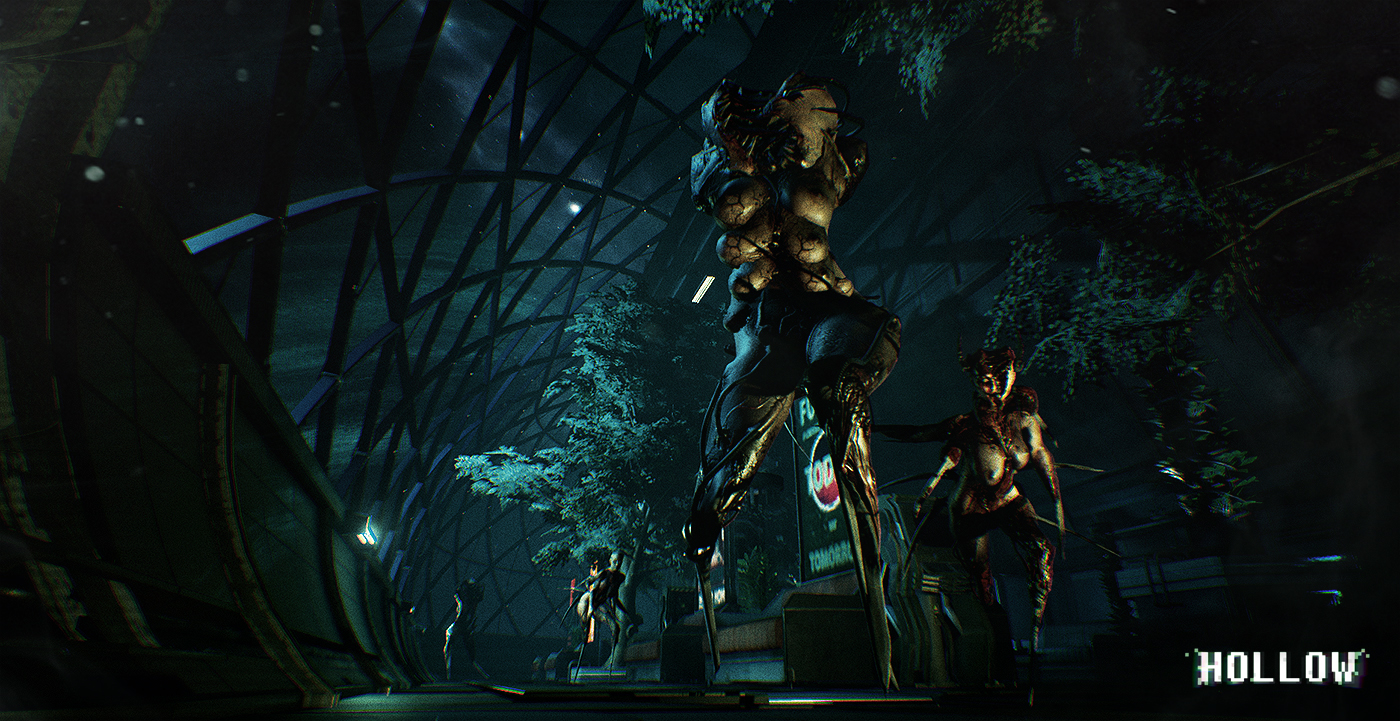 As seen in the recent footage, you won't be cowering and fleeing from the threats lurking within Shakhter, but blowing them away with powerful shotguns and boots to the faces. Evasive movement and relentless gunfire are how you will survive the infested corridors, as well using environmental hazards to even the odds in combat.
Hollow is currently in development for Nintendo Switch and Steam, and is expected to release first for PC in November. You can follow the Switch version's progress through Twitter.