The Negative, the next RPG from Thylacine Studios, couldn't seem farther away from their previous Siralim games; while those games were colorful and more traditional in their overworld exploration and old-school combat, The Negative plans to explore a lonely atmospheric aesthetic and darker themes, with more otherworldly monster designs and a different battle system.
However, the monster collecting remains. As a plague doctor, you roam bleak procedurally-generated landscapes themed around negative emotions such as depression, anger, and guilt. Across ruins, snowy-covered forests, and dungeons, you'll fight against the corrupting power of the titular "Negative", meet NPCs, explore and gather loot, craft items, and fight monsters, which can affected by the weather and other factors.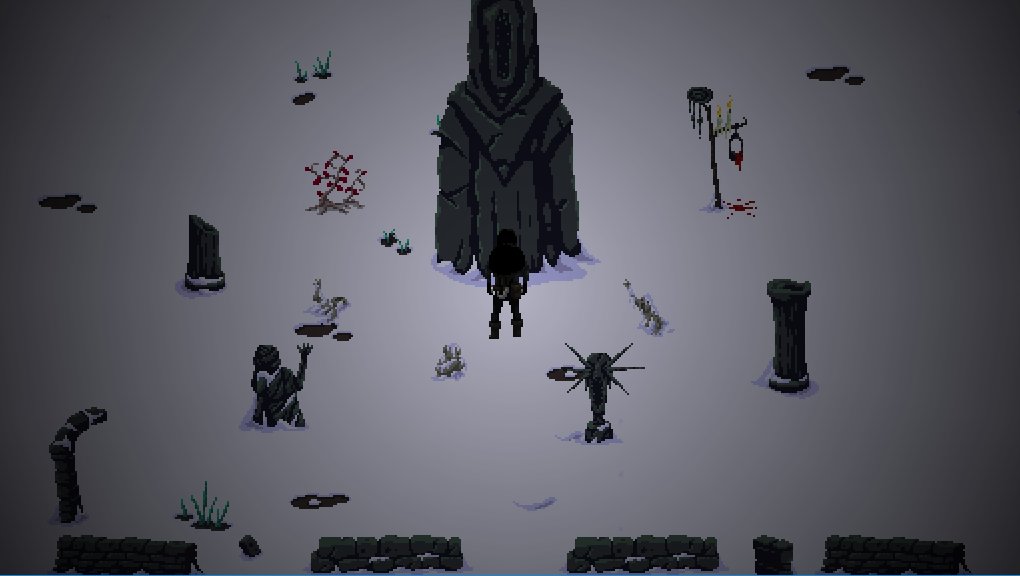 Captured monsters make up your party in battle, taking place on an isometric grid and taking turns to attack or use items and skills. Survive, progress, and you'll earn Zeal, the main experience that can used to upgrade your plague doctor and counter the spreading influence of the Negative's evil.
In Dark Souls-inspired fashion, death drops your collected Zeal where you were killed, and you only have one chance to retrieve it. As Zeal also affects different variables such as what items you can see or how much light you emit, retrieving your Zeal can become a desperate tactical decision.
The Negative is planned to release on iOS, Android, Steam, and consoles, sometimes next year. You can follow its development on its TIGSource devlog and blog page.