After being revealed last month, the new expansion, titled Plan B, is out now for roguelike 868-Hack, adding new tactics and threats to the methodical strategy.
The big addition of Plan B are nine new "progs", or programs/abilities. Using these powers manipulate enemies and the level with ICE and FIRE, change which tiles you siphon with X, alter the resources you gather with SAVE, among others.
The Plan B expansion can be purchased through a £2.99/$2.99 in-app purchase; you can find 868-Hack on the App Store and Steam.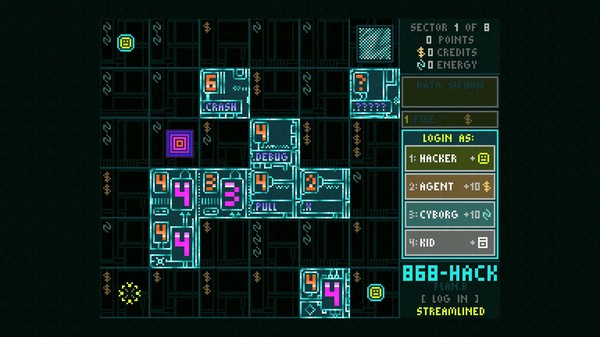 Want more? Check out our growing collection of 868-Hack articles!