Solitairica earned a Silver Award for its engaging card-based mechanics and concept, but if you're a Solitairica veteran, you may have already mastered its four classes. The new Primal Champions expansion, coming later today, builds upon that foundation with four new classes and other additions.
The new classes - Barbarian, Vanguard, Acrobat, Sorcerer - bring their unique abilities to the deck, from the powerful blows of the Barbarian to the evasive maneuvers of the Acrobat.
Alongside the classes, Epic difficulty expands your battle against the forces of Stuck with harder enemies, more fights, and less coins earned.
Soiltairica: Primal Champions will cost 99p/99c when it becomes available today on iOS and Android.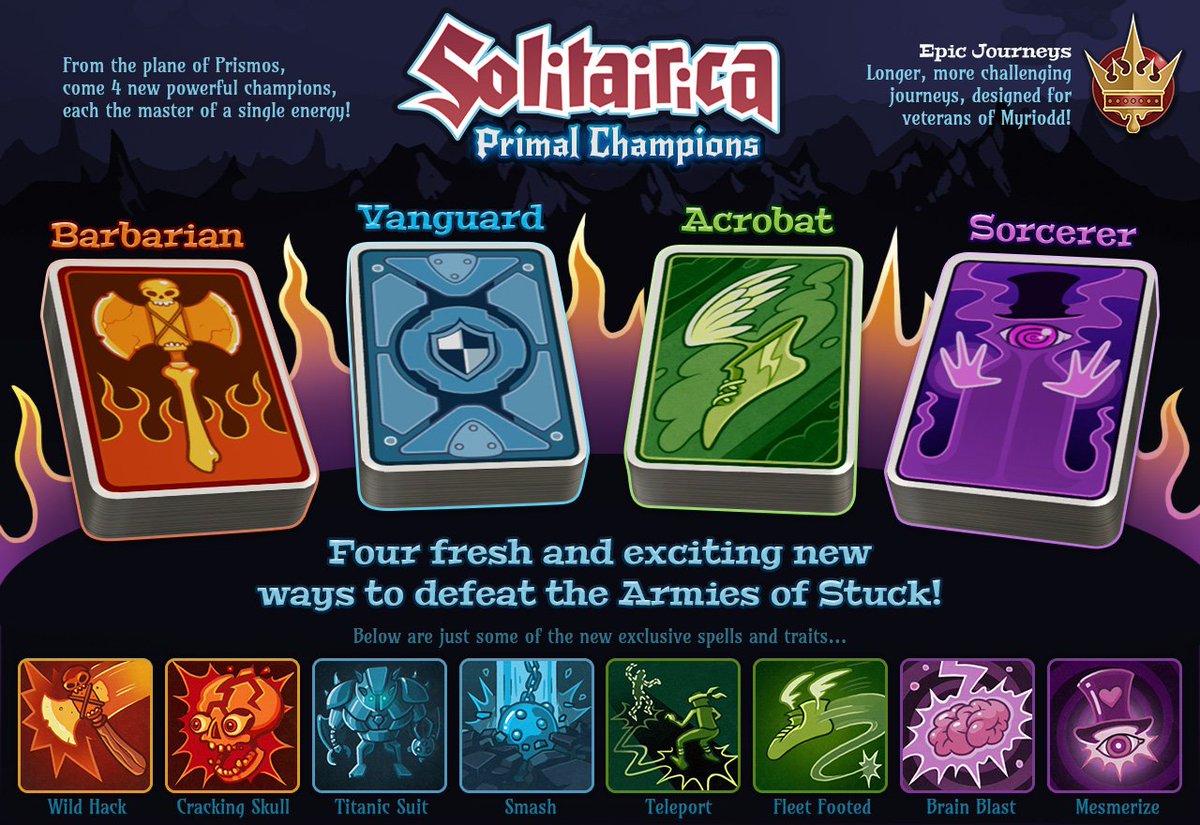 Want more? Check out our growing collection of Solitairica news stories!