Between Imbroglio, Corrypt, Helix, and others, Michael Brough's weird and deceptively deep games have offered some of the most unique experiences on the App Store. Now one of his popular titles, the low-fi roguelike 868-Hack is getting a major content update in July.
868-Hack can seem obtuse or even basic at a glance, but its smiley face-versus-relentless enemies gameplay proved to be surprisingly complex, earning a Silver Award for its hidden gameplay intricacies and addictive score chasing.
The expansion will introduce new "progs" and powerups to the game, among other additions, allowing for new strategies to learn and abilities to master.
868-Hack can be found on iPad, iPhone, and Steam, and the expansion will be available on both platforms.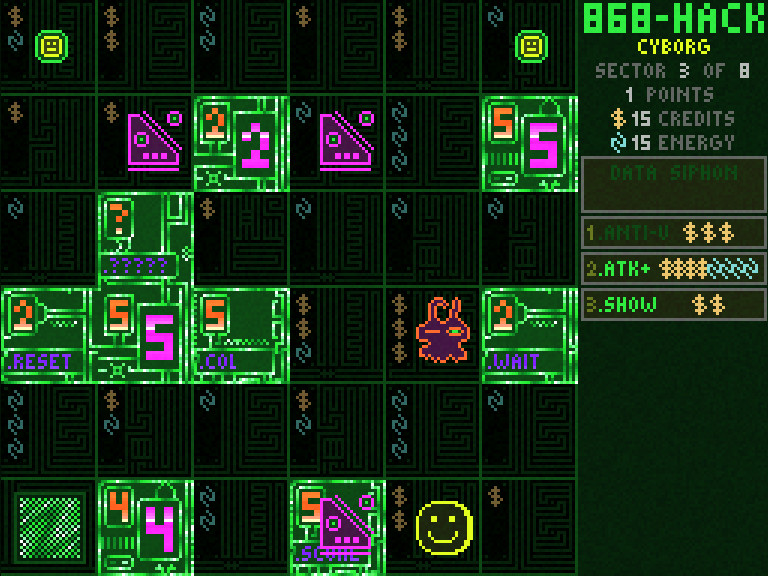 Want more? Check out our growing collection of 868-Hack articles!