Mobile gamers have seen more than a few rhythm games and roguelikes, but now Crypt of the Necrodancer: Pocket Editon has brought its unique blend of both genres to the platform, available now on iPad and iPhone.
Released last year on Steam and in February for Vita, this Pocket Edition of Necrodancer comes to mobile with a trio of touch controls schemes (dpad, edges, and swiping), bonus remixed soundtracks, and the ability to play to the beat of your iTunes library.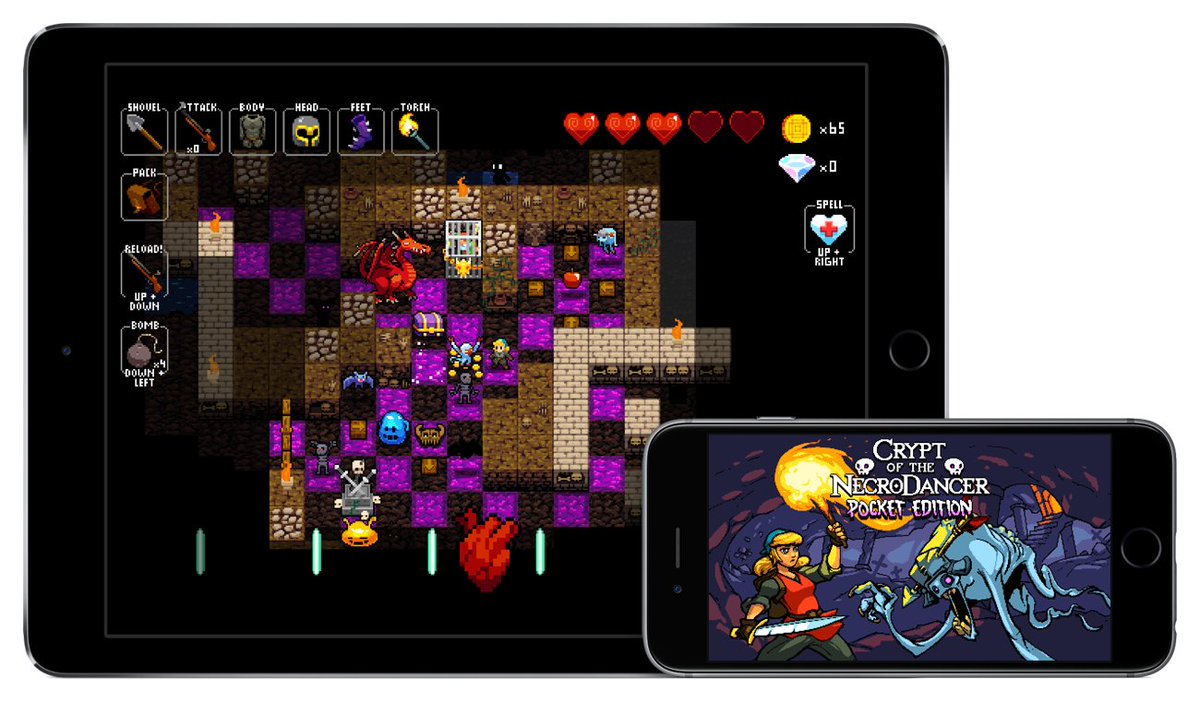 The game remains the same as its PC and console counterparts though, challenging you to explore and fight through randomly generated dungeons in sync with the rhythm. Multiple characters to unlock, a vast pool of weapons, items, and upgrades, and other secrets offer hours of content.
Crypt of the NecroDancer: Pocket Edition costs £3.99 / $4.99 on the App Store.
Want more? Check out our growing collection of Crypt of the NecroDancer articles!