BalanCity challenges you to build a functional city on the threat of literal physics-based collapse, in development for mobile and PC.
On one hand, BalanCity is reminiscent of other city builders. You'll need to build houses and landmarks, place transportation so citizens can travel to work, and deal with disasters like fires.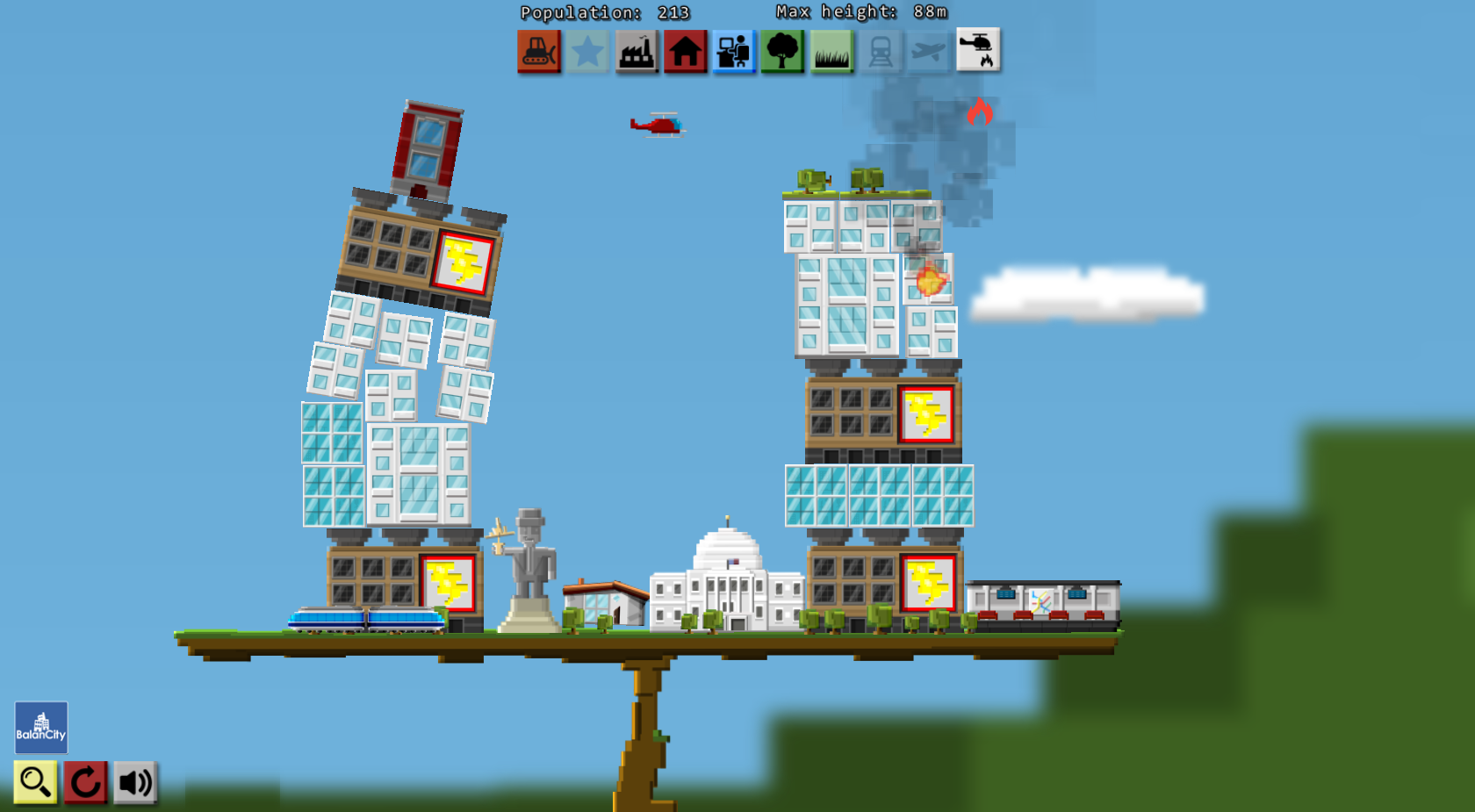 But the key difference is that your metropolis in BalanCity must be built higher and higher on a precarious platform. Carefully placing buildings to keep the platform balanced or countering a dangerous tilt is as important as making sure your city runs smoothly.
BalanCity will feature a varied selection of modes, ranging from a structured story campaign and challenging missions to a building sandbox.
BalanCity is slated for release on PC, Mac, Linux, and mobile platforms. A PC beta is available to download here.