Update on February 12th at 11:01
:
Alto's Adventure is now out on Google Play
. Don't miss it! If you're surprised as to why the game is free there, read the original news below. Happy skiing!
---
The gorgeous endless snowboarder
Alto's Adventure
is finally arriving on Android devices on February 11th.
Your adventure takes you from the highest sunlit peaks and steepest slopes to mountain villages and forests. You'll chase llamas, race away from elders, and pull off risky backflips for high scores.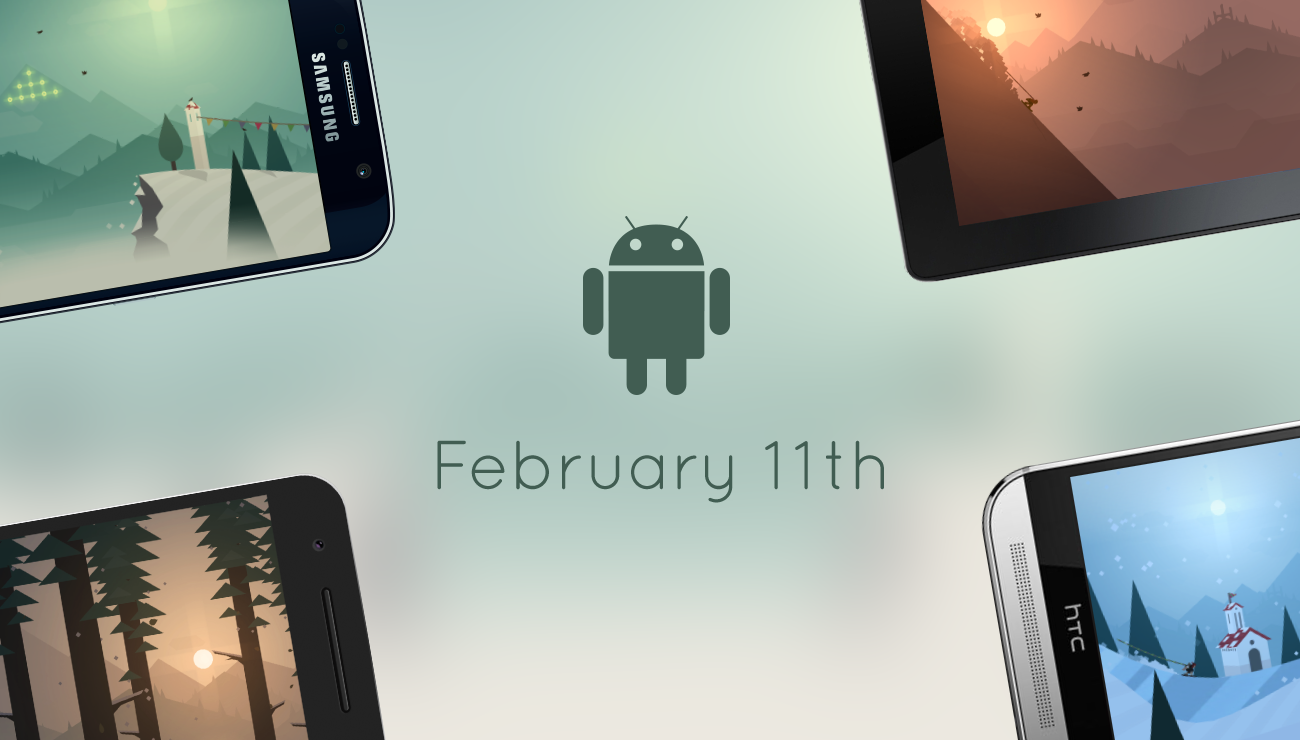 We gave Alto's Adventure a Gold Award for its beautiful visuals, simple one-touch controls, and thrilling gameplay.
While Alto's Adventure was a paid game on iOS, the Android version will be free-to-play. Developer Snowman looked at games like Crossy Road and Threes! Free on how to deliver a " tasteful and respectful" F2P model.
Want more? Check out our 14 other Alto's Adventure news stories!